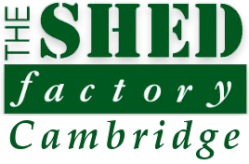 17 Cheddars Lane
Cambridge
CB5 8LD
01223 359540
12 x 10 Apex Style Shed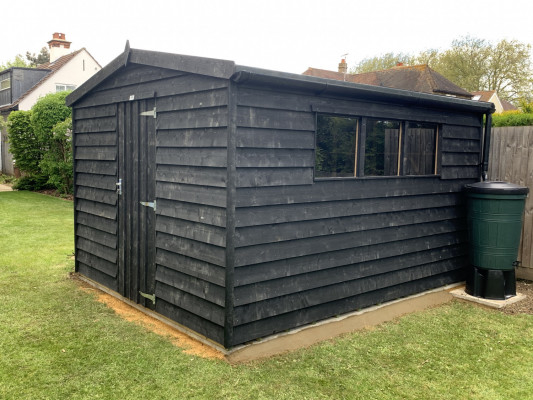 This Apex shed is a 3.6m x 3m (approximate) 12' x 10', which was made with extra height of 2450mm.
For this customer we took down and disposed of their old shed to clear the site. We then took up the old slabs and after some light excavation we spread the removed soil at the bottom of the garden, which was agreed with the customer to help keep the costs down. We compacted the ground using a Wacker Plate and then compacted the hardcore, which we also supplied, ready to relay any of the old slabs that could be reused along with new slabs that we supplied. These were laid on a sand and cement screed.
The shed was made with upgraded frame work to ex75mm x 50mm which also had a breathable lining to allow for future (possible) insulation. The external cladding was ex32mm x 175mm black barn board (European Spruce) which is used in barn conversions and the like. The roof and floor were made with ply boards and the roof was finished with a single layer torch on felt. A lock, key and handle along with security fittings were also fitted to the door. We finished the shed off with guttering and down pipes along both sides of the shed with one of the down pipes being connected to a water butt for water storage.
Click to enlarge....