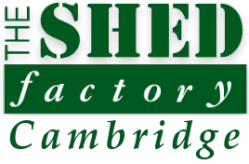 17 Cheddars Lane
Cambridge
CB5 8LD
01223 359540
6.2m x 2.2m Pent Shed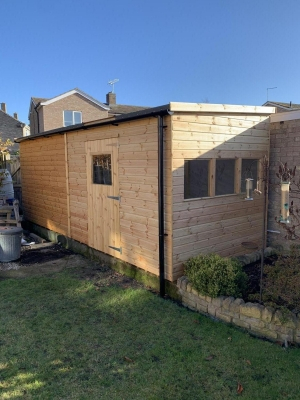 Here is an amazing 6.2m x 2.2m Pent shed made with ex 75mm x 50mm frame-work as is so often teh case with our high-end garden buildings. The cladding is ex 19mm x 125mm ship-lap boards treated in a light brown protective stain. The customer had some extra specificatioins they wanted and these included a twin wall Poly section of roofing to be fitted in the roof above the door for extra light. We put a full length 1m wide piece in which creates a light and airy feel to this grreat shed. The extra wide side door is 1m wide with a piece of glass in the top. This door we was fabriacted by myself in our work shop in Cambridge. The door position was also to the customers precise request. The shed had a pair of double doors made, again to the customers precise design, so as to be wide enough for them to put their trailer inside with ease of access.
The shed was installed on to an exiting concrete base in which was a man hole cover. We had to cut an access panel into the floor just in case they need to gain access to it in the future.
We once again completed the building by fitting black half round guttering and a down pipe to control the water run-off.
Click to enlarge....