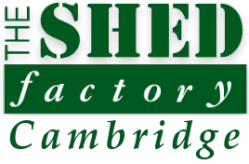 17 Cheddars Lane
Cambridge
CB5 8LD
01223 359540
7.2 x 3.1m Pent Shed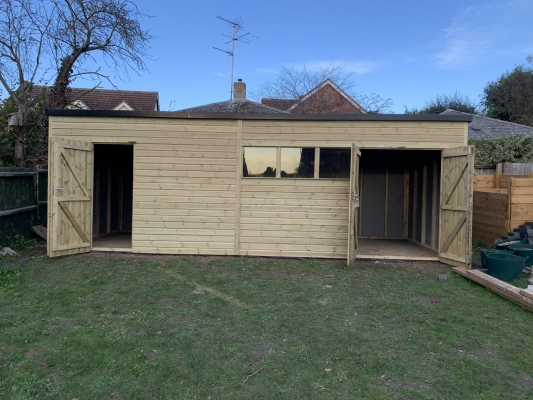 This shed was constructed to sit on top of the concrete base with out an internal floor. The concrete base is used as a strong base for use with heavy workshop machinery. It is 7.2m x 3.1m to a height of 2.4m and has a partition to create a storage shed and separate large work space with access by the 2 pairs of double doors. These are are finished with lock keys and handles for security. Construction is ex75mm x 50mm frame-work with tanalised ship-lap boards for the cladding, finished in a light green colour.
The roof was made using ply boards as the customer wanted an EPDM roof. EPDM roofing is growing in popularity when looking for flat roofing materials or rubber roofing supplies and has a number of benefits including a long lifespan of over 50 years and flame free application. EPDM is a synthetic rubber manufactured from Ethylene Propylene Diene Methylene (EPDM) for use on flat roofs.
This huge garden workshop is finished with guttering and a down pipe fixed along the back low side of the shed.
Click to enlarge....