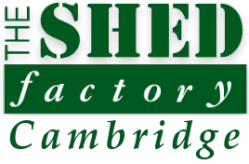 17 Cheddars Lane
Cambridge
CB5 8LD
01223 359540
Dual Bike and Storage Shed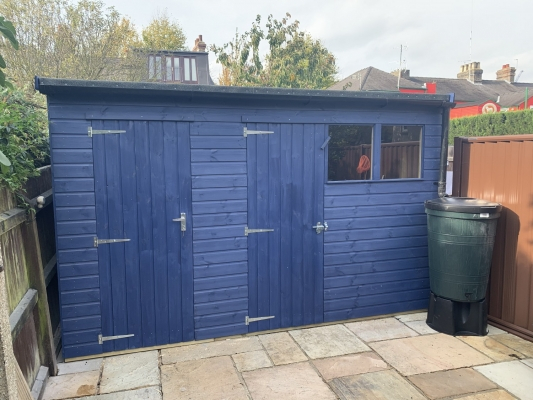 On this project the old shed was constructed with breeze blocks to 3 sides and timber to the front. We demolished and recycled this shed ready for the new and improved Shed Factory version. The new shed was specified to have the framework upgraded to ex 75mm x 50mm and extra height to 2.4m. It had a partition allowing for a shed in one side and bike storage in the other. The bike storage had doors at the front and back allowing for access to the rear alleyway. The customer also wanted it painted is this fabulous dark blue.
To finish off we also fitted guttering to control the water run off and a water butt for water storage.
Click to enlarge....