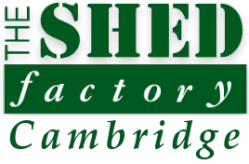 17 Cheddars Lane
Cambridge
CB5 8LD
01223 359540
A 10' by 20' apex style shed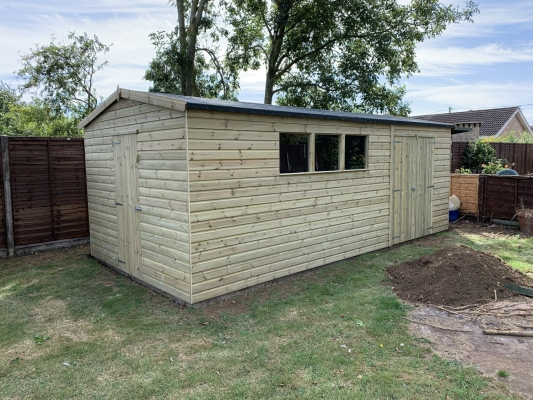 This shed was made with an internal partition to create 2 separate good size rooms. The overall size was approximately 20' x 10' and it was designed to have extra height at just over 8', keeping it within the regulations so that planning permission was not required. It was made to fit over a pre-prepared concrete base (we advised the customer on the base size) and so it fitted perfectly. It was constructed with ex 3" x 2" frame-work lined with a breathable membrane for insulation purposes. The external cladding was tanalised ship-lap which was a light green in colour. It also had toughened safety glass fitted and security fittings fitted to the doors in order to make the shed more secure.
The shed's main use was for the storage of sit down lawn mower in one end and a home workshop in the other.
Click to enlarge....