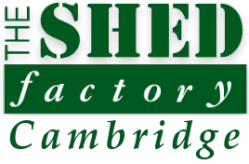 17 Cheddars Lane
Cambridge
CB5 8LD
01223 359540
The Fox-Proof Shed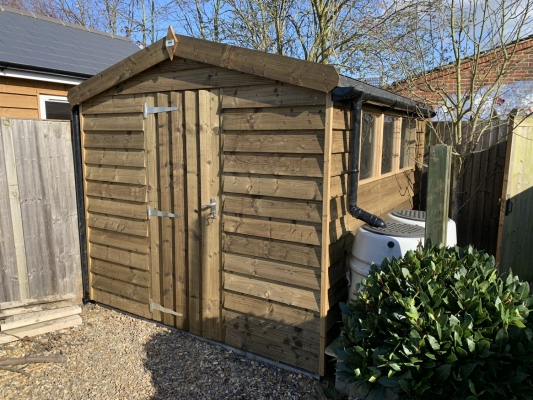 This client tild us the story of a fox that used to come back every year and make it's home under their shed. Apparently this had been happening for many years but now it was time to replace the old shed and then try and make it fox proof as the fox was causing unwanted damage. It was agreed that one of the first things to do would be to supply and lay a new paving slab over the whole area as this would prevent any unwanted wild life from making a home or nesting under the new shed.
The customer wanted their new shed to be made with upgraded frame work of ex75mm x 50mm and the cladding to be used was a heavy duty feather edged board, rather than a thin cladding. We fitted felt shingle tiles to the roof which were fitted on top of a torch on felt underlay making it a 2 layer system with no roofing tacks on the top of the roof. It also had guttering to both sides which was connected to re-use the old existing water butts. We fixed the trellis back to act as a screen and hide the water butts.
Click to enlarge....