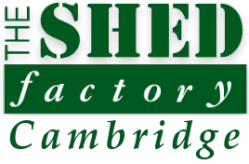 17 Cheddars Lane
Cambridge
CB5 8LD
01223 359540
A Transverse Apex 2.4m x 1.8m Shed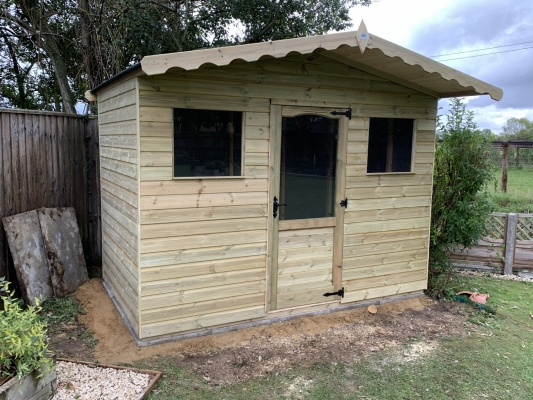 Here you can see where we took down an old dilapidated shed and replaced it with a nice new modern transverse apex 2.4m x 1.8m shed. The customer wanted a shed to use mainly for storage but as it was in a part of the garden where it will be seen at all times they wanted to try and make it more pleasing on the eye, the old shed was falling down but had a certain charm about it. They didn't want a summer house so decided to have a top glazed door with toughened glass.
The cladding used was tantalised treated green ex 19mm x 125 mm ship-lap boards. The roof has an over sail of 600mm, again to make it a little more different to a standard shed. We also laid the slab base over the whole area before installing the new one.
Click to enlarge....